The Style Jackin' Gods are at it again! Old Navy has released a babydoll hoodie...eerrily similar to the Mike&Chris Bailey hoodie released last year we all fell in love with. The original was price over $300 and I don't know about you...but I am NOT spending that kind of cash on what is essentially a hoodie. So I caved...I did in fact purchase the Old Navy version...but for $29.50 how could I resist? I went to two stores...the 34th st store in NYC only had XXLs left! Get yours before it's gone!!!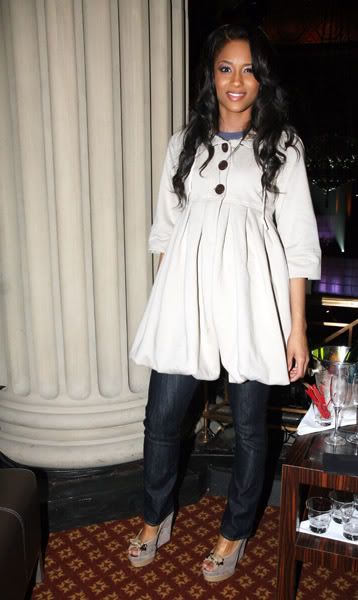 Ciara in the Mike&Chris Bailey at the 25th Anniversary Party for Air Force One's December '06
The Bailey Hoodie has all the fashion lovers drooling last year!
Old Navy's
Wallet Friendly Version