Several months ago the ever fabulous Beyonce was spotted wearing a hot pair of Christian Louboutin slingbacks out to dinner...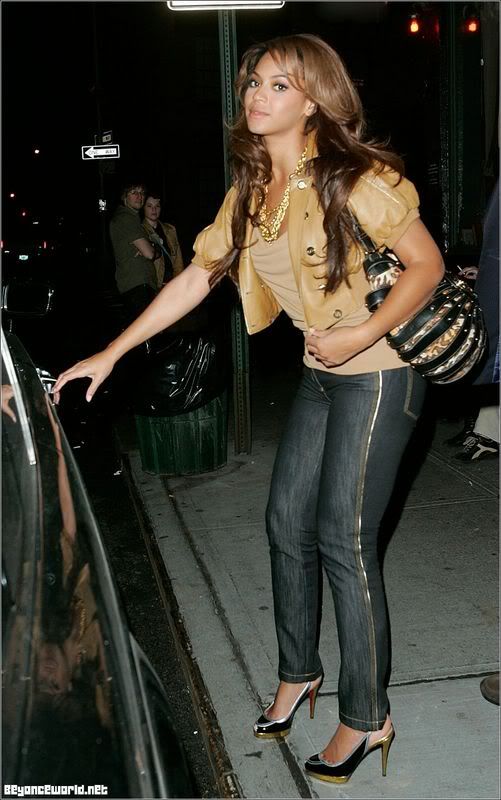 HOT!
And for only $710 you too can rock the Foxtrot by Christian Louboutin...avail at
Saks
for $710
But if you'd rather pay your rent than ball outta control, our friends across the pond at ASOS have just released a Foxtrot inspired slingback that will definitely give you the look for less..
Avail for $110 at
Asos